OFFE News Archives
2018
April 8, 2018 - Stand Tall for our Veterans and Sign the OFFE 2018 Resolution Now! Your Support is needed once again as we prepare to rally in Washington. Sign our resolution and help veterans send a clear message to President Donald J. Trump... Read More Read More
2017
Dec. 15, 2017 - OFFE Seeks Presidential Support For DVA Reform Read More
Sept. 9, 2017 - Japanese Surrender - A Rare Record Of History: This film is believed to have never been seen before, only shots of the surrender were known. Read More
April 14, 2017 - FOR IMMEDIATE RELEASE Judicial Watch Victory: Court Finds Federal Photography Charges against 75-Year Old Los Angeles Veteran Robert Rosebrock Violate First Amendment. Read More
January 25, 2017 - AMICUS CURIAE BRIEF FILED IN THE U.S. SUPREME COURT: This is the first step in the nationwide movement to protect veterans' disability compensation and benefits from attachment by calculation or otherwise and/or used as a divisible marital asset and/or assignment to any third party as clearly described in USC Title 38 under ANY equitable or legal process whatsoever. Read More
2016
November 6, 2016 - OFFE National Grassroots Chairman stands in support of Donald J. Trump for President of the United States of America Read more.
May 30, 2016 - Memorial Day 2016: Waterloo recognizes 150 years of honoring Memorial Day - As part of its weekend-long commemoration of Memorial Day, the Village of Waterloo held a parade Monday afternoon... Read more.
2014
November 22, 2014 - Anectdote on Anne Margret and saying 'Thanks'
2013
February 28, 2013 - OFFE's letter to Congressman Jeff Miller
257th CONSECUTIVE SUNDAY RALLY OF THE VETERANS REVOLUTION Read more.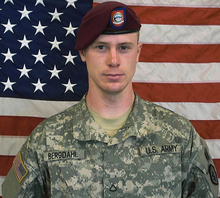 Attention every US Rep voted back to repersent the Nation and those that are new on the job: Take heed! Until this man who has volunteered his life for you and me comes home, let's not rest. GOD Bless America! Bowe Robert Bergdahl (born March 28, 1986) is a United States Army soldier who has been in the captivity of the Taliban-aligned Afghanistan Haqqani network since June 2009... Read more.
2012
May 28 (Memorial Day), 2012 - Commemoration of the 50th Anniversary of the Vietnam War
April, 2012 - OFFE Announces Operation Sin City Rally with special invitation from Willie Nelson
April, 2012 - Special Invitation from Jocko of Sha Na Na promoting veteran's benefits rally in Freedom Park in Las Vegas, NV
Nov 29, 2012 - Jeff Miller COuld be MVP in Congress
2008
November 11, 2008 - New Mexico Resident Wins OFFE Veterans Day Signature Guitar Raffle
May 16, 2008 - Senator Akaka Speaks Out Against PTSD Moritorium
April 2008 - OFFE Supporters Call on Community Leaders to Stand Tall for our Veterans and Join Rally in Washington See whose on our list...
April 30, 2008 - Battle Over West LA VA Property Heats Up
April 20, 2008 - Military medical malpractice: Seeking recourse
March 22, 2008 - USDR Public Service Announcement: Tell Congress to do the Right Thing (YouTube Video)
February 14, 2008 - OFFE National Delegates from New Mexico Visit Walter Reed Army Medical Center
2007
December 22, 2007 - Sen. Hillary Clinton answers a question on what she would do about Iraq veterans healthcare...(YouTube video)
September 23, 2007 - OFFE Year in Review (29 page PDF file)
June 2, 2007 - Veterans Call for Resignation of VA Leadership
March 27, 2007 - That Was Then, This is Now
April 6, 2007 - Gathering of Eagles: An Open Letter to Larry Bailey
March 27, 2007 - That Was Then, This is Now
March 19, 2007 - OFFE After Action Report Gathering of Eagles (GOE)
March 17, 2007 -Colonel Harry Riley Joins OFFE
March 23, 2007 - Mandatory Funding Gaining Support
March 21, 2007 -VA Hospitals Beset With Problems
March 2, 2007 - Veterans Rights Network Endorses 'Gathering of Eagles'
February 9, 2007 - OFFE CD Provokes Scathing Review from VA Watchdog
February 6, 2007 - Urgent Veteran's Medical Alert from OFFE
January 26, 2007 - Brighton Supports Veterans Measure
January 26, 2007 - This Marine's death came after he served in Iraq
January 26, 2007 - Rochester and Genesee Valley Area Labor Federation Marks OFFE Donation By Prominent Business Man Read it in The Mobilizer
January 5, 2007 - OFFE UPDATE: FEMA Mobile Homes
2006
December 27, 2006 - Vet Champions Specialized Cable Network Guide
December 23, 2006 - U.S. Headed for Showdown over Draft Issue
December 22, 2006 - The Stage is Set for Reinstating the Military Draft
December 21,2006 - Transition Home: A Silent War for Families
December 20, 2006 - A Veteranís Right to Know
December17, 2006 - Veterans with No Where to Call Home
December 19, 2006 - OFFE Looks at Ways to Assist Veterans with Military Honors
December 17, 2006 - OFFE Unveils Cable Network Concept for Disabled Veterans
December 11, 2006 - NY Labor Union Endorses OFFE
December 10, 2006 -Serial Killers within VA Healthcare System
December 7, 2006 - OFFE Introduces Dynamic Resolution for Future Veteransí Healthcare
December 5, 2006 - Widow wins settlement-Albany, NY
November 28, 2006 - OFFE Extremely Concerned about Death of Two Veterans and lack of funding for VA Healthcare
November 21, 2006 - VA Funding Bill Hijacked
November 19, 2006 - VA Clinic Rated Dismal
November 3, 2006 - VA Jeopardizes Veteranís Health by not Allocating enough Flu Vaccine for 2006
October 13, 2006 - Veterans Can Get FEMA Mobile Homes With VA Home Loans
October 6, 2006 - VAOIG Concludes Investigation of POW Network
October 2, 2006 - OFFE Eyeing FEMA Mobile Homes for Homeless Veterans
September 11, 2006 - Former Navy Corpsman & Actor Bill Cosby Speaks Out on Veteransí Healthcare
August 27, 2006 - Bill Cosby to Speak at OFFE Veteransí Rally in Newark NJ
May 3, 2006 - McLemore Publicly Admits to One Billion Dollar Mistake
June 29, 2006 - POW Network under Investigation by VA Inspector General
June 2, 2006 - Veterans Call For Resignation of VA Leadership
July 27, 2006 - Veterans Very Skeptical of ĎFoundí VA Laptop Story
May 2, 2006 - POW Network Illegally Accessing Government Records
April 10, 2006 - NVSO Leadership Snubs Veteranís March in DC
April 25, 2006 - For ailing vets, a call to arms
April 1, 2006 - Veteranís March Organizers Dispel Rumors and Move Forward
March 30, 2006 - NVSO Invited to Attend Veteranís March in DC
March 21, 2006 - Pentagon and Senate Target Veterans and their Families
March 17, 2006 - Legislators Attempt to Head-Off Veteranís March on DC
February 24, 2006 - Veteranís March Gains Steady Momentum
2005
December, 2005 - Family Fights for Improved Care